The Home-Buying Process.
Though buying a home may seem like an intimidating process, it doesn't have to be. We'll walk you through the process in five easy steps, related to rooms in everyday homes:
One: Application
Two: Verification
Three: Valuation
Four: Title Commitment
Five: Closing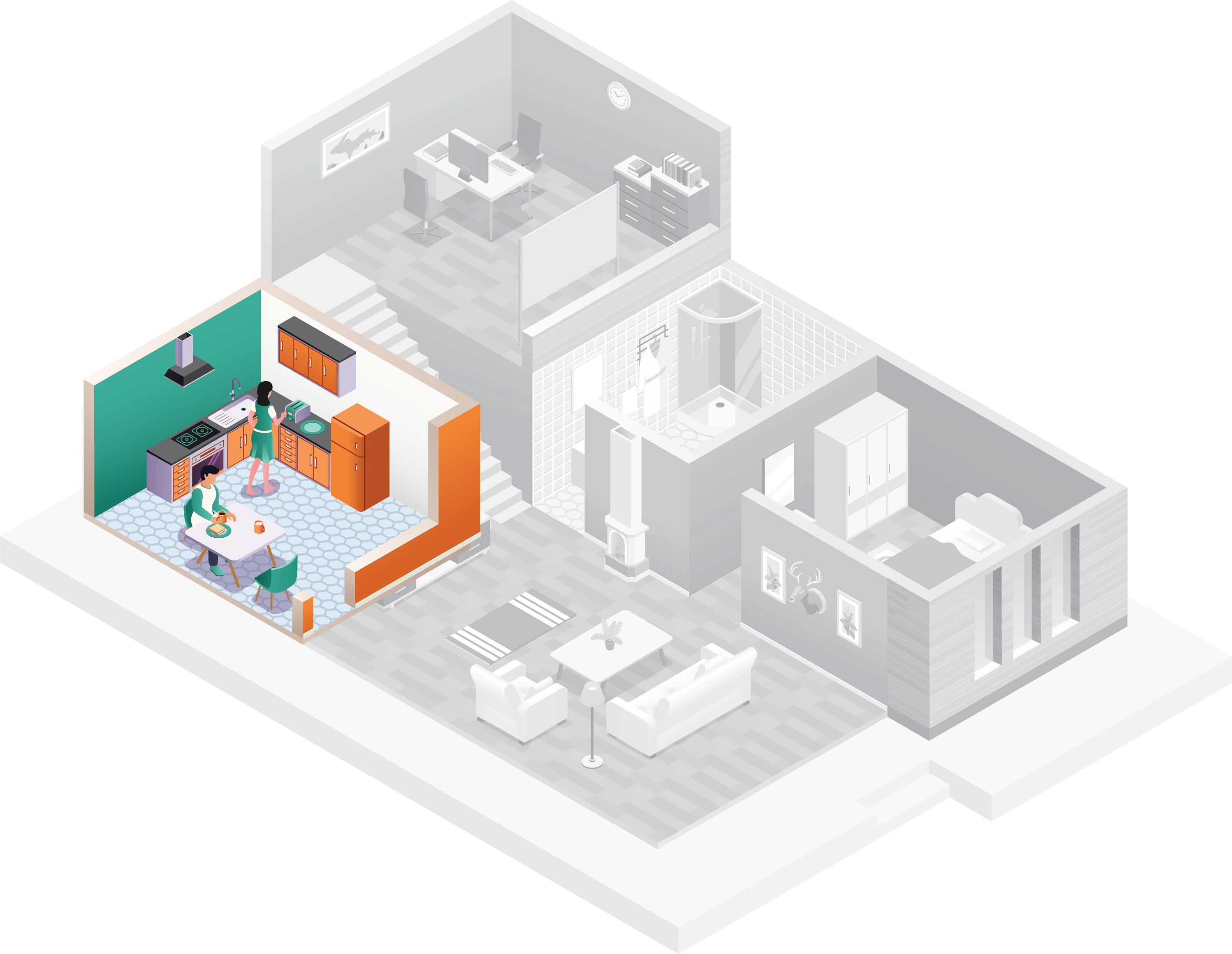 Step One: Application
The Kitchen
We start the journey in the heart of the home - The Kitchen. As this is where many family conversations happen, your loan officer starts their conversation with you here. After getting to know you better, we'll cook up your appetite and begin discussing the budget you'll be hungry for.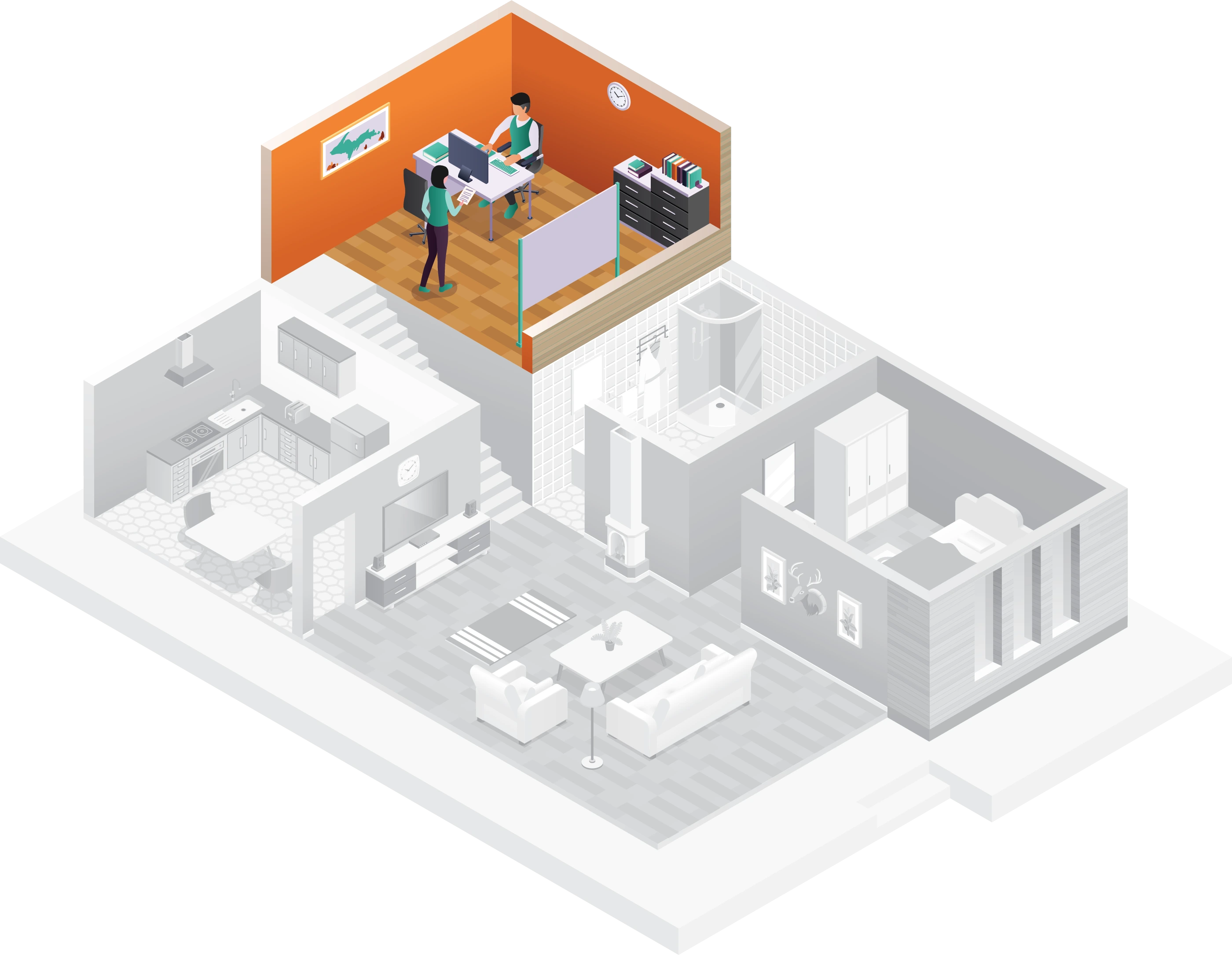 Step two: verification
The Office
Now that we've got some numbers to crunch, we move to - The Office. (Not to be confused with the popular sitcom - we're much more productive). We'll need some documents from you to verify your income and assets. You're going to need to grab these files for us:
One month's worth of pay stubs.

W-2s from the last two years.

Tax returns from the last two years (if self-employed).

Your two latest bank statements.
After receiving those, we can lock in your interest rate and you can start looking for the perfect home!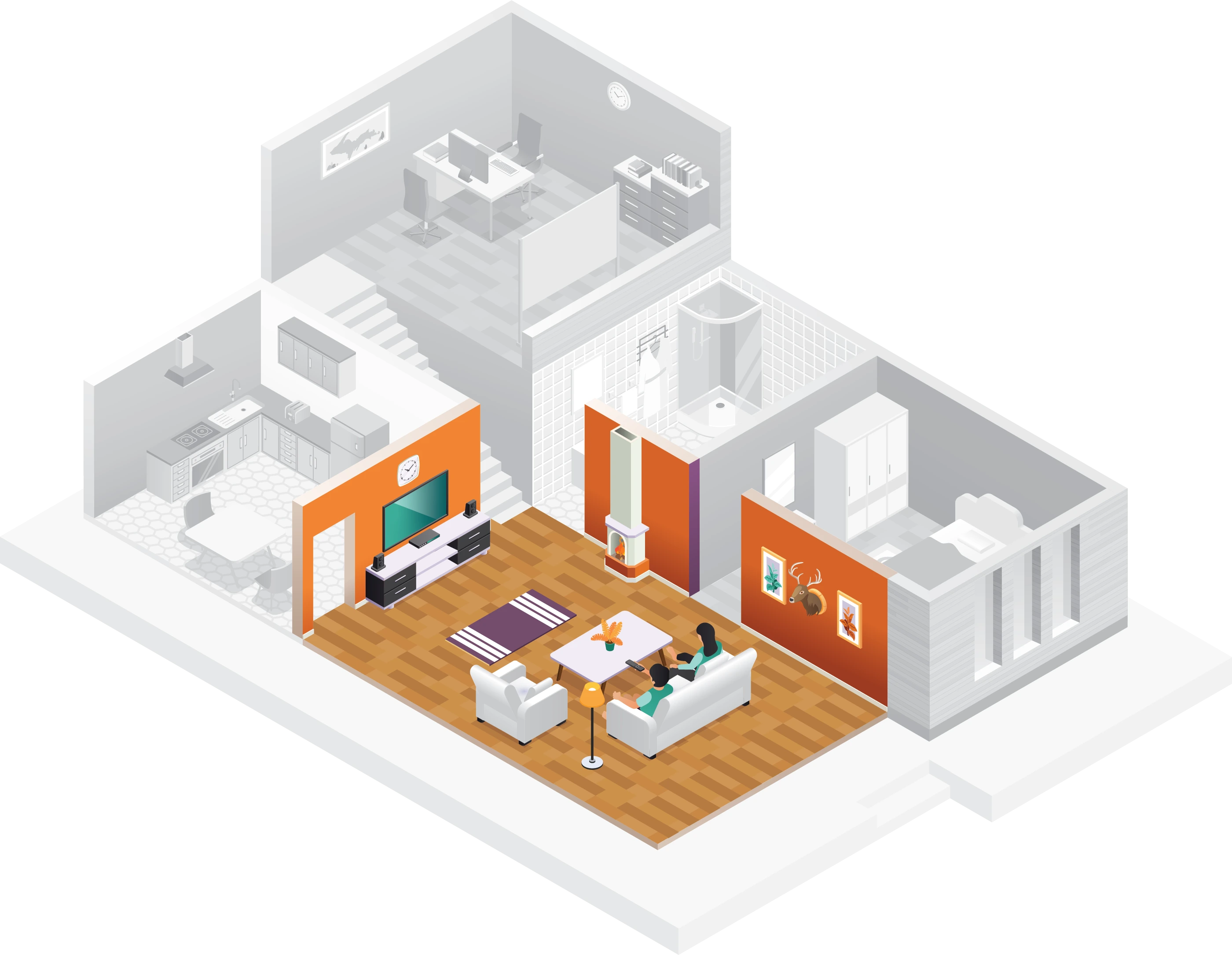 Step three: valuation
The Living Room
We have now verified your assets, collected your files, and you've found the perfect home - take a load off because we'll take it from here, which is why we move into - The Living Room. While you relax and think about what it will be like owning a home, we'll assess the value of the house you're buying. An appraiser will be sent to the property and determine its market value. Once we get that report back, we will share it with you within three days.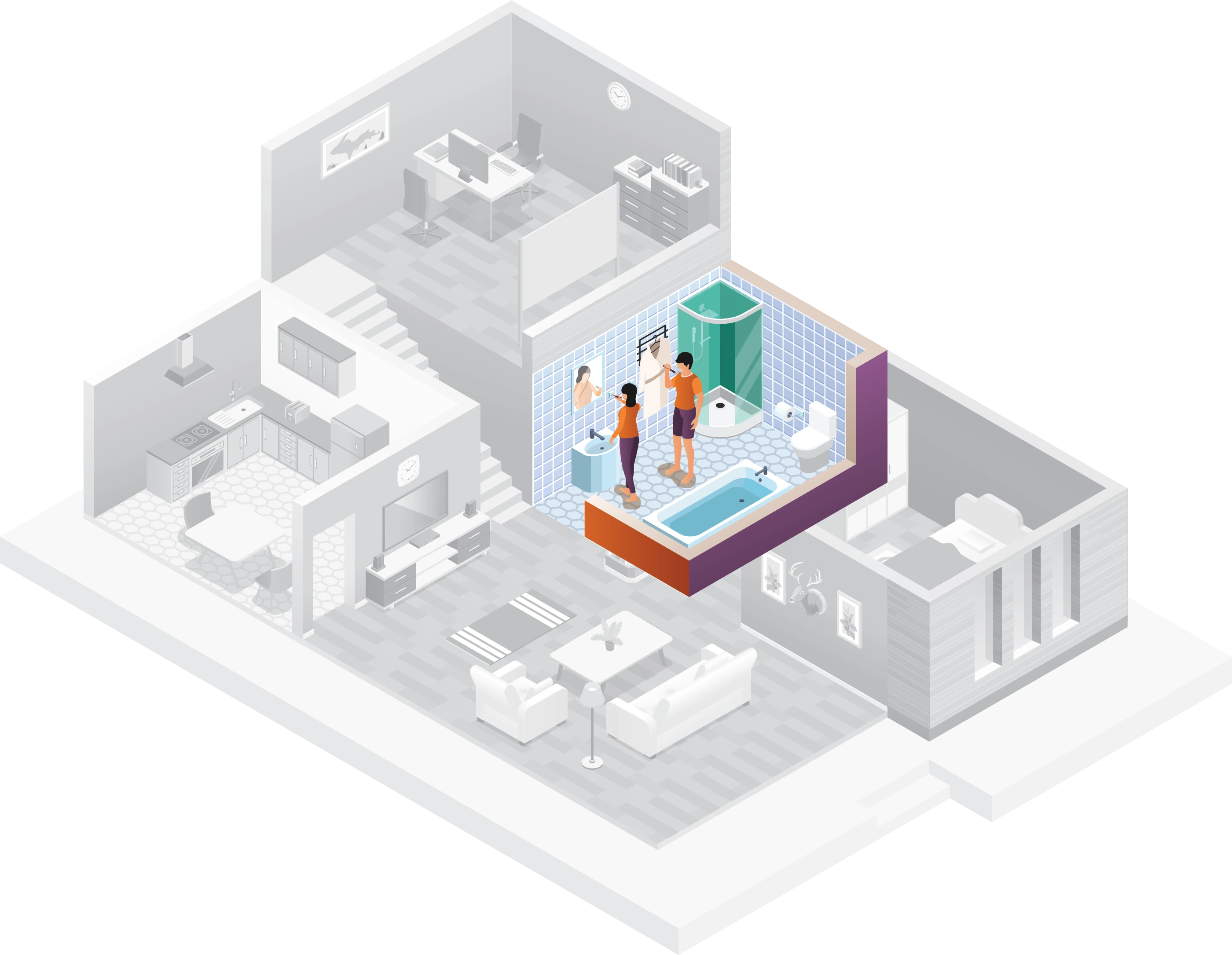 Step four: title commitment
The Bathroom
Almost done! Now is when we cross our "t's," dot our "i's," and make sure everything is squeaky clean, which is why we move to - The Bathroom. We begin working with a title company, a neutral third party that you can choose, to research and insure the title of the home you're buying - meaning we're making sure you'll have full ownership of the property when the loan is closed. This title will show:
Current property owners.
Property description.
Any liens, if there are any.
Once we have all this confirmed and everything looks good, we can pick a date to close on the house!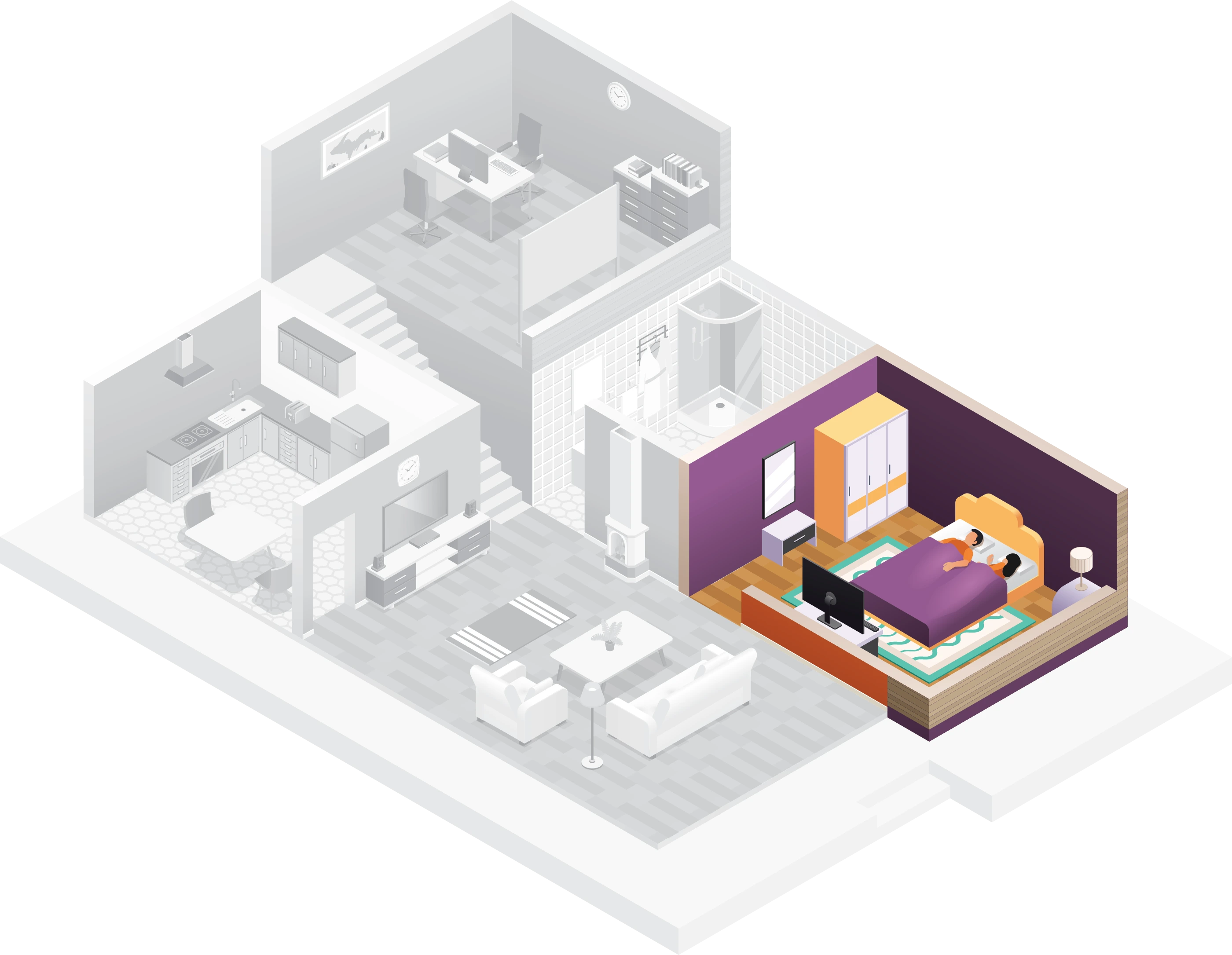 Step five: loan close
The Bedroom
The last step! We'll see you back at our office, where you, your loan officer, title company agent, and realtor sit down to close on the house! There will be plenty of documents that need your autograph, so you're going to feel like a celebrity! Be sure to bring your ID as signatures must be notarized. You'll also need your down payment at this time. After signing, you get the keys to the castle and spend your first night in the new home, which is why we call this step - The Bedroom. Rest easy, the house is yours and you can officially - Live it UP.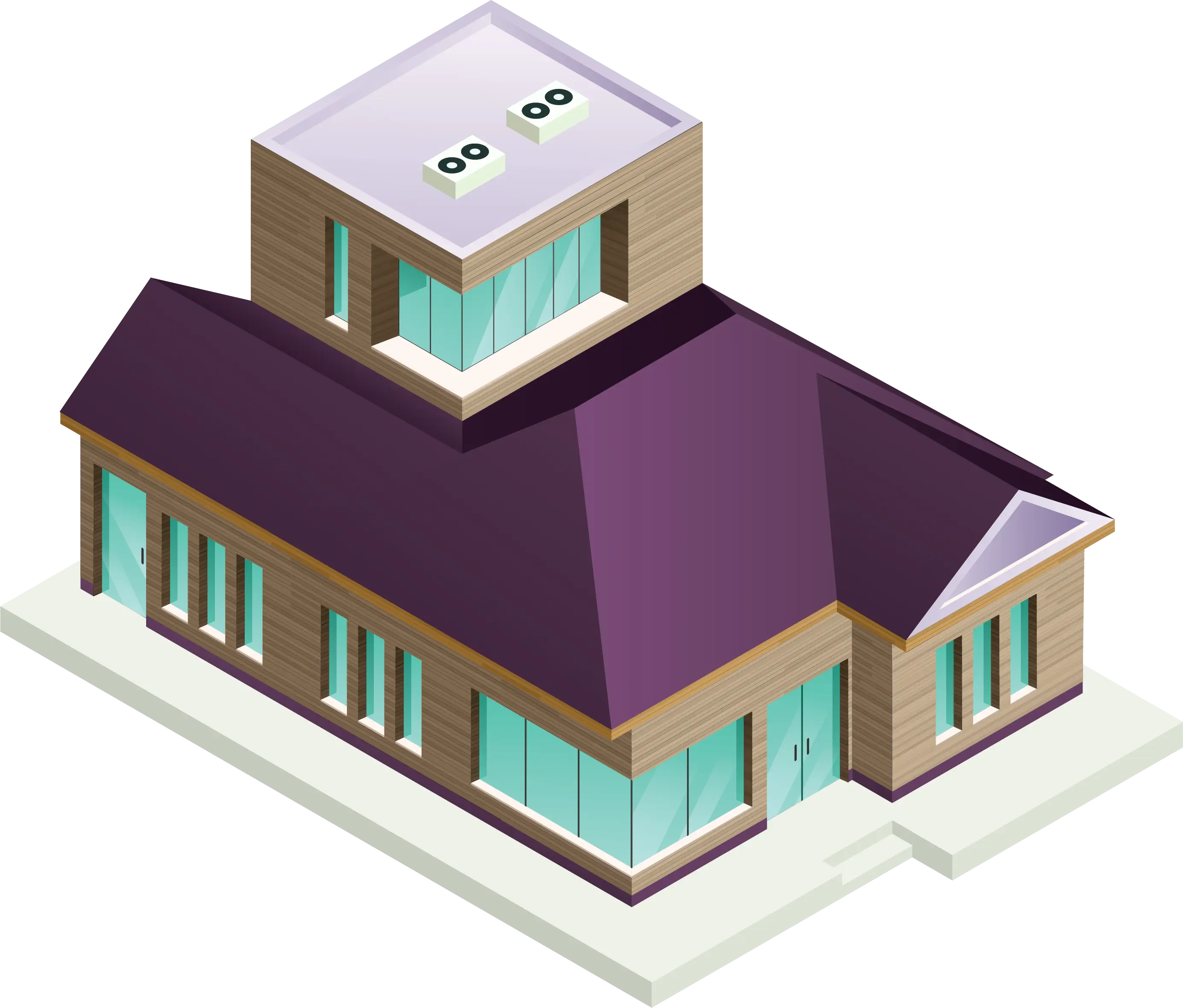 It's that simple.
If you're ready to start the home buying journey, our mortgage loan officers are on standby, ready to assist you! Book an appointment below or start a digital application!
We offer to you:
10-year fixed-rate mortgages.

15-year fixed-rate mortgages.

20-year fixed-rate mortgages.

30-year fixed-rate mortgages.

 
Ready to apply for a mortgage?
Questions?
We have answers.
Do I need to find a house before I apply for a mortgage?
No, most realtors prefer that home buyers are pre-approved by a financial institution prior to looking at houses to be sure they are searching in their accurate price range. By being pre-approved you shorten the length of time needed to process your mortgage loan allowing you to move into your new home sooner. In addition, sellers prefer to know that potential buyers are pre-approved when presented with an offer to purchase.
Is an escrow account required for taxes and insurance?
In certain circumstances an escrow account may be required. Escrow accounts are highly recommended to our members in order to ensure timely payments of taxes and hazard insurance. With an escrow account, we handle the payment of taxes and insurance for you, allowing you to have one less thing to worry about paying on time. Should you have a question about an escrow account, you may contact your loan officer or stop by any of our offices
.
Is there a penalty to pay off my mortgage early?
No, we do not have a pre-payment penalty or early termination fee associated with any of our mortgage products.
How long does the mortgage process take?
When purchasing a home, the mortgage process generally takes 30 days. Refinances are generally processed in 45 days.
Can I pay extra in addition to my regular payment?
Yes, you can pay extra in addition to your regular payment at any time which results in a shortened loan term. This extra amount will be applied as a principal only payment, reducing your current balance, but will not affect your next payment due date.
Get more out of membership.