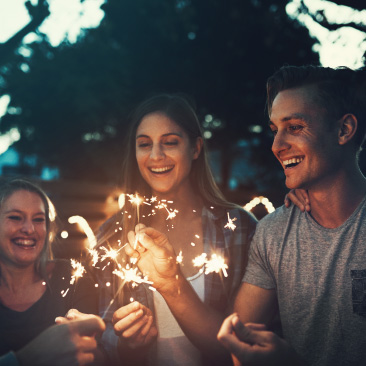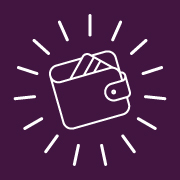 Rewards Checking
An account that will help your finances glow.
An account that rewards + protects you. 
The Embers Team Members are here take your banking experience to the next level. There's no monthly fees, just benefits that light paths to future financial success.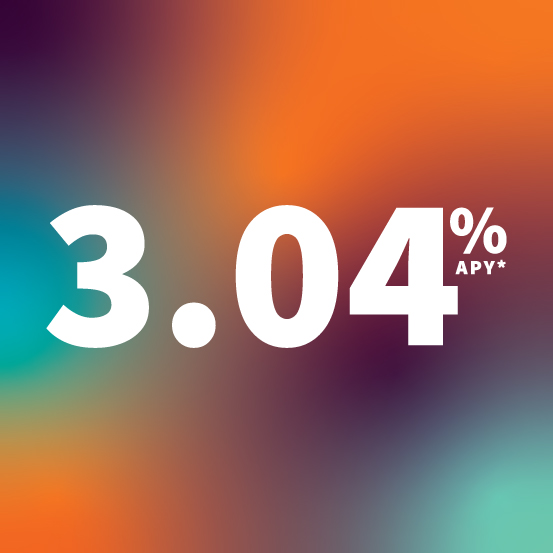 watch your money elevate
Interest-earning account.
Earn 
3.04%
 Annual Percentage Yield (APY) for doing normal banking practices:
Conduct 10 non-PIN purchases that clear your account.

Enroll in eStatements.
Log in to digital banking once per month.
One direct deposit that posts to your account monthly. 
Keep your contact information current.

 
Say goodbye to ATM fees1.
You'll have access to over
100,000 fee-free ATMs
, but if you encounter one,
we'll refund them up to $10/month
.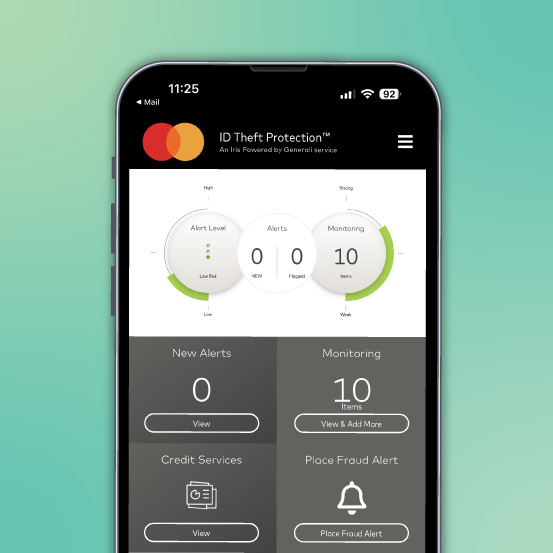 IDENTITY PROTECTION
Dodge the fraudsters.
Achieve piece of mind knowing your personal information is being monitored 24/7 with ID Theft Protection™, powered by Mastercard -
All at no cost to you.
Monitor your:
Social Security Number
Debit + Credit Cards
Bank Accounts
Driver's Licenses 
Social Handles
And much more!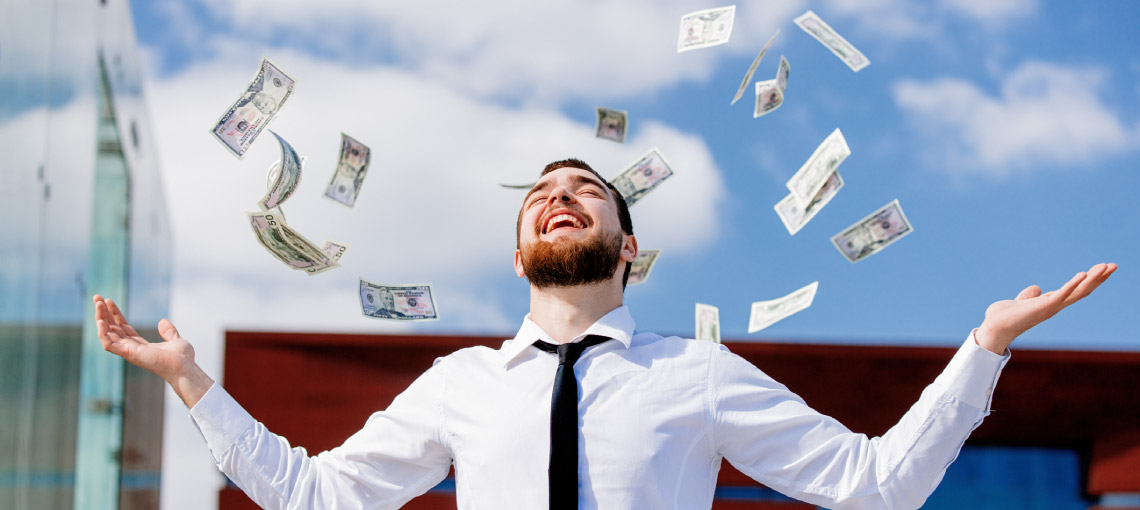 Get paid early.
Set up direct deposit to get your paycheck earlier than your co-workers.
3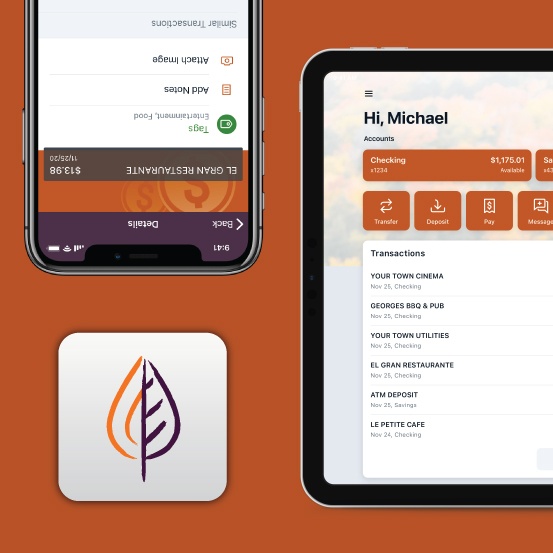 YOUR ACCOUNTS ON THE GO
Digital Banking.
Interact with your finances as you would traditionally, but right in the comfort of your own home.
Mobile deposit
View statements
P

ay bills

Contact support

Send money with Zelle®
And much more!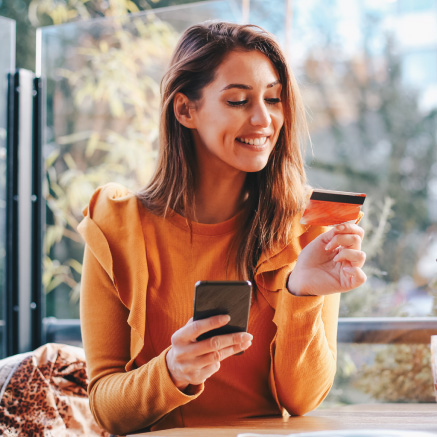 not just a piece of plastic
Card benefits.
Powered by Mastercard®, the Embers Debit Card is equipped with these perks4: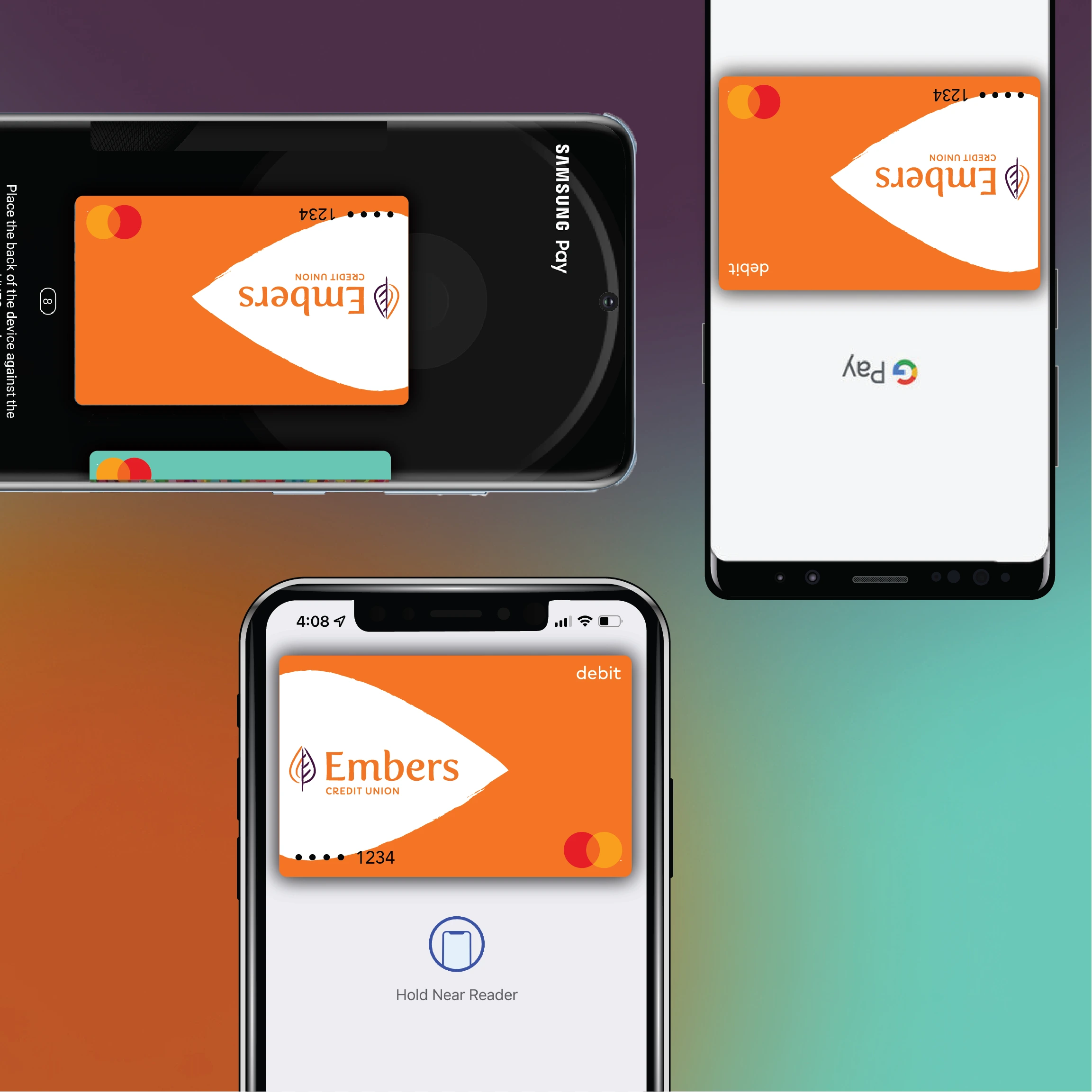 TAP TO PAY
Digital wallet ready.
The Embers Debit Card can be added to mobile payment platforms including Apple Pay™, Samsung Pay™, and Google Pay™. Look for the contactless payment icon below to see where digital payment is available. 
Questions?
We have answers.
What do I do if I lose my debit card?
You can 
lock your card within digital banking
 to shield unauthorized purchases, or even after hours, you can call our number, 
(906) 228-7080
, or message us via digital banking and a team member can assist you.
Is there a fee if I don't meet the Fire Checking Requirements?
No! There's no fee if you don't meet the requirements one month. You just don't receive rewards or ATM fee reimbursement - Try again next month!
Can I reorder checks online?
Who do I notify when I'm traveling?
Give us a call at 
(906) 228-7080 
or
 start a conversation 
in digital banking
, and a Team Member will make your card trip-ready. Be sure to check out the 100,000 free ATMs you have access to while traveling!
How do I set up direct deposit?
You'll need to work with your employer, but we can set you up with all the information needed to start getting your paycheck up to two days earlier
3
.
Rather open an account in person?
1.Fire Rewards Checking is a variable rate share draft account that provides rewards including paying increased dividends and providing limited ATM fee reimbursements if minimum qualifications are met during the month. Current rewards are available online in our lobbies or by calling the credit union. The credit union has the right to modify or cancel qualifications or rewards at any time. Rate Information - The dividend rate and annual percentage yield may change every dividend period. We may change the dividend rate for your account as determined by the credit union board of directors. Compounding and crediting - Dividends will be compounded and credited to your account every month. If you close your account before dividends are paid you will receive the accrued dividends. Dividend period - For this account type the dividend period is monthly for example the beginning date of the first dividend period of the calendar year is January 1 and the ending date of such dividend period is January 31. All other dividend periods follow this same pattern of dates. The dividend declaration date is the last day of the dividend period and for the example above is January 31. Minimum balance requirements - No minimum balance requirements apply to this account. Daily balance computation method - Dividends are calculated by the daily balance method which applies a daily periodic rate to the balance in the account each day. Accrual of dividends on non-cash deposits - Dividends will begin to accrue on the business day you place non-cash items (like checks) to your account. Qualifications - Current criteria to earn rewards include:  1. Have at least 10 signature debit or credit card transactions post to the membership account during the dividend period. This only includes transactions not authorized by a PIN. Transactions may take up to several days to post to the account after authorization. 2. Be enrolled in e-Statements for the dividend period. 3. Log into digital banking at least once during the dividend period. 4. Receive at least one direct deposit (ACH deposit) into your membership account during the dividend period. 5. Have a valid email address, valid physical address, and valid phone number on file.
2. APY = Annual Percentage Yield.
3. Early availability of ACH deposits, including direct deposit, are subject to the timing of the payer's submission of deposits. As a benefit to you we generally credit such deposits to your account on the day that we receive notification of them, which may be several days earlier than the scheduled payment date. Exceptions may apply.
4. You must purchase the new item(s) entirely with your Embers Card and/or accumulated points from your covered card for yourself or to give as a gift in order for Extended Warranty & Satisfaction Guarantee benefits to be valid. Airport Concierge Benefits are provided to you, the accountholder, at no additional charge. Non-insurance services may have associated costs, which will be your responsibility (for example, legal referrals are free, but the lawyer's fee is your responsibility). The insurance benefits are provided under a group policy issued by New Hampshire Insurance Company, an AIG company.